Place a mobile device compatible with wireless charging in the centre of the charging surface on the top of the unit as illustrated below. The wireless charging indicator on the display will illuminate. Charging will begin automatically.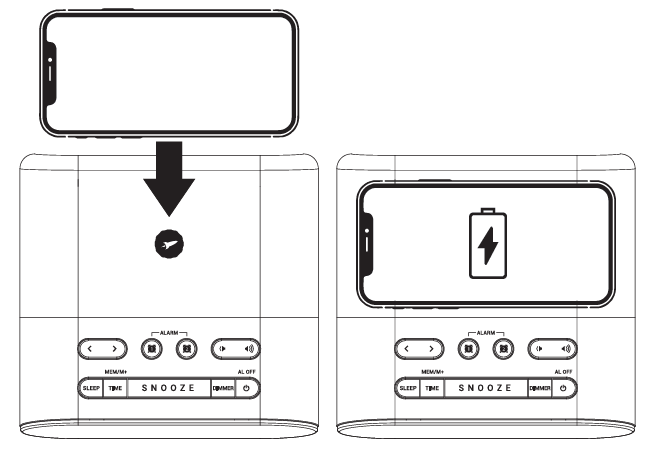 2. When finished, remove the mobile device from the unit.

Notes:
Check the battery charge status of the mobile device using the charging icon displayed on the screen.
Do not place any other objects between the mobile device and the wireless charger. The mobile device may not charge properly.
If you connect a travel adapter to the mobile device during wireless charging, the wireless charging feature may not be available.