With the remote control you can perform some functions without having to do it from the telephone itself. Consult the compatibility with different devices in the corresponding article.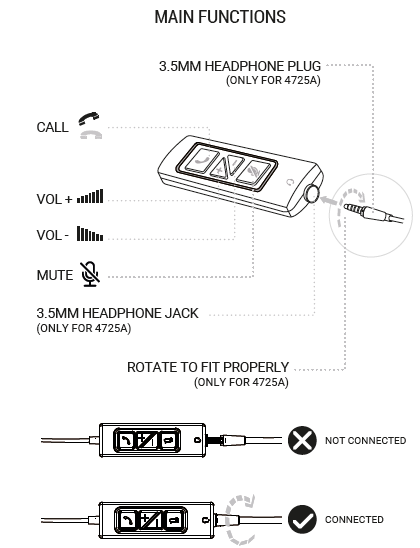 With the remote control we can:
- Hang up and answer calls.
- Raise and lower the volume on the headset.
- Mute the microphone.
Note: In the 4725A model, if the jack is extracted from the control, when it is reinserted it, it has to be pushed in and then turned until completely inserted.