Your GRAVITY 3 charges only through its micro USB-C port.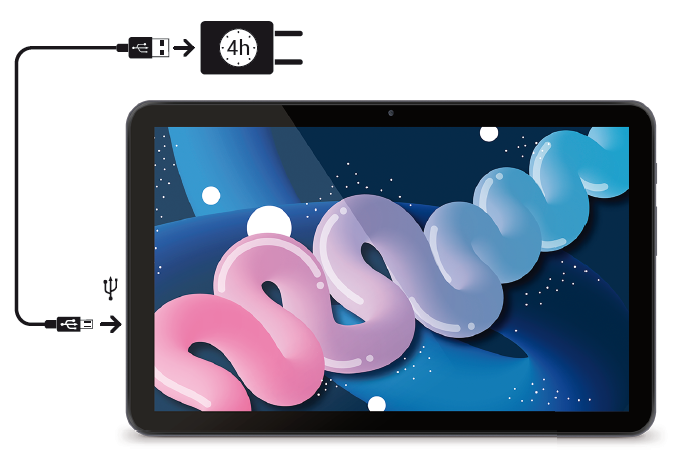 To charge your GRAVITY 3 we recommend using the supplied cable. Charging time should not exceed 5 hours.
Remember that if the screen is on or you are using it intensively during charging, this time could increase.
Sometimes, if the battery is very discharged, it is possible that, after connecting the charger to the mains, your tablet may need from several minutes to 2 hours to start charging. Don't worry, after this time, the battery will reach the minimum battery level for starting.
You can get more information on how to charge your tablet in the Power, charging and battery section