Thanks to the great battery they have, you can enjoy your SPC DREAMER PRO for up to a total of 38 hours.
When they are discharged, connect the earphones with the charging cable included with the product to a 1A 5V USB power supply for about 2h.
You can be guided by the LED light to know what level of charge you have at all times. This light will change from flashing red to solid blue when the battery is fully charged.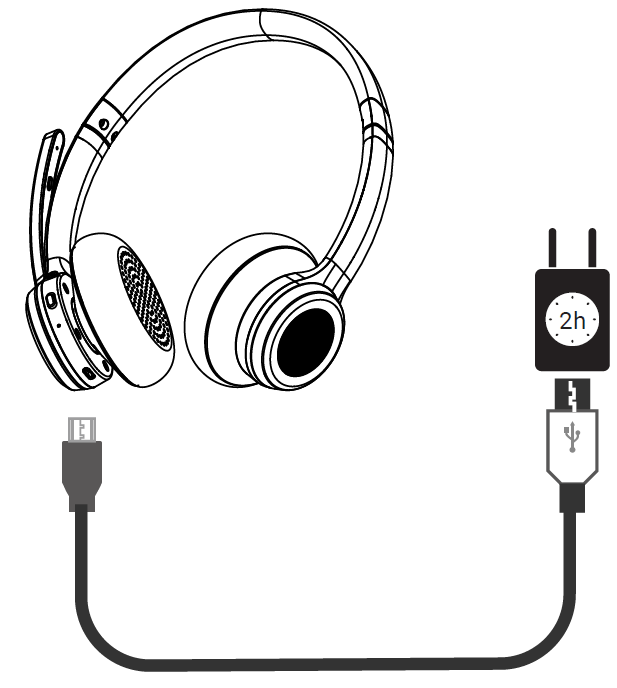 *Note: Higher volumes reduce battery life. Battery life has been calculated at a medium volume