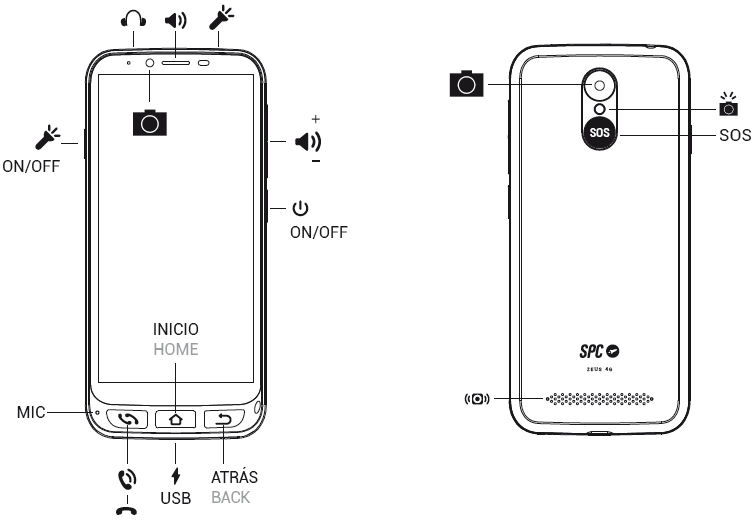 The telephone has three buttons at the bottom that facilitate its operation.:
Answer and hang up button: It has the double functionality of picking up calls (green) and hanging up calls (red). You can also access the telehone function and dial selected numbers.
Home Buttons: Allow you to return to the main screen or desktop.
Back button: Allows you to return to the previous screen .
-