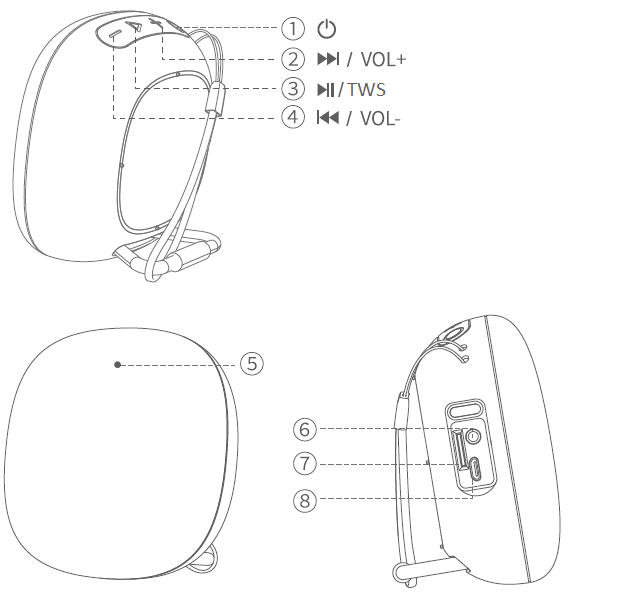 power_settings_new: Press and hold to turn the device on or off. Press to change modes if you have a micro SD card inserted or the auxiliary cable connected.
add: Press to increase volume. Press and hold for next song.
play_arrow: Press to start or pause playback . Long and hold for TWS.
remove: Press to reduce the volume. Press and hold for previous song.
LED indicator: When it is charging, it lights up amber. When connected, it lights up blue.

AUX: Use the standard 3.5 audio cable to connect external audio sources.

Micro SD slot

DC 5V: Connect the USB type C cable to charge the device.