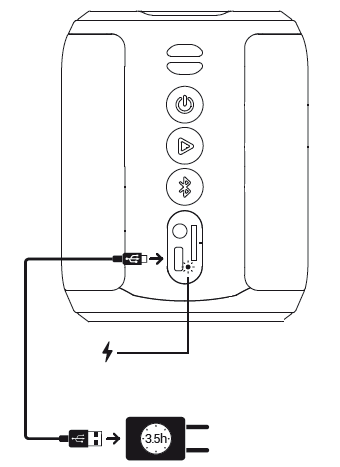 The speaker has a 1800 mAh battery. With this battery you can enjoy 20 hours* in Bluetooth mode, at 53% (medium volume).
It takes 3,5 hours to fully charge your SPC SOUND POWERPOOL's battery. We recommend using a 5V/1.0A power supply.
When it is close to running out, the speaker will emit a warning sound. That is when you should charge your SPC SPC POWERPOOL.
*Nota*
The battery life mentioned could vary somewhat depending on the volume level, the type of music, the equalisation, the player or even the mobile device used.