From the home screen of your SMARTEE STAR, you can navigate to the management of all functions. 
To navigate through the different screens that your watch has, you can slide vertically, horizontally and/or press to access them.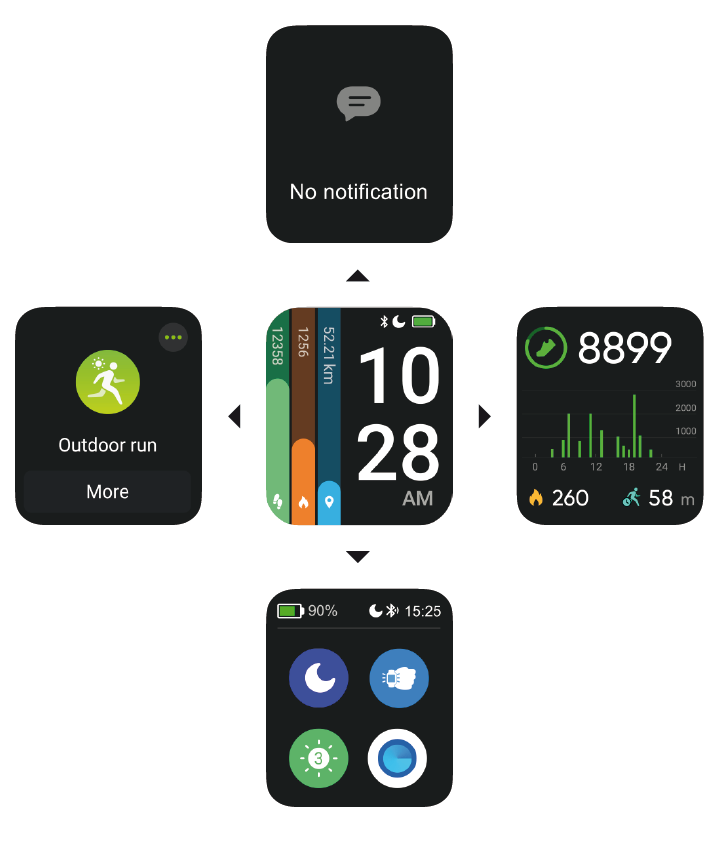 Keep your finger pressed on the main screen for a few seconds to access the different spheres or watchfaces that come by default.

To leave a menu, simply press the home button or swipe in the opposite direction.
Accesos directos
Swiping up on the home page, you can check shortcuts.
On the shortcuts page, you can easily enable/disable functions:
-Do no disturb
-Screen turn-on by twist of the wrist
-Brillo (5 niveles)

-Find phone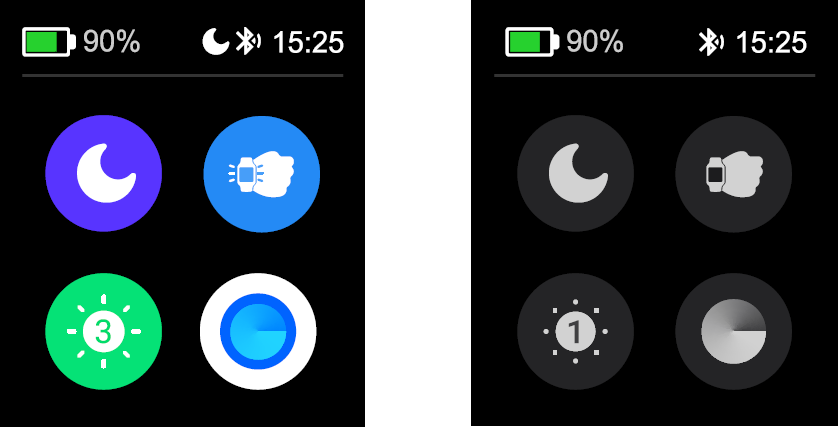 Notifications
Swiping from top to bottom on the home page, you can check your notifications as long as you have connected the watch to the Smartee application and you have enabled the corresponding permissions and settings.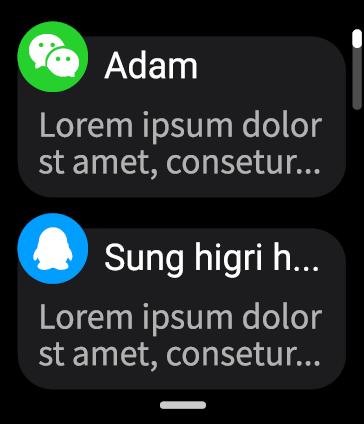 You can delete notifications one by one by swiping left on the notification, entering it and tapping on the trash can below, or delete all notifications from the watch by tapping the trash can icon on the top of the list.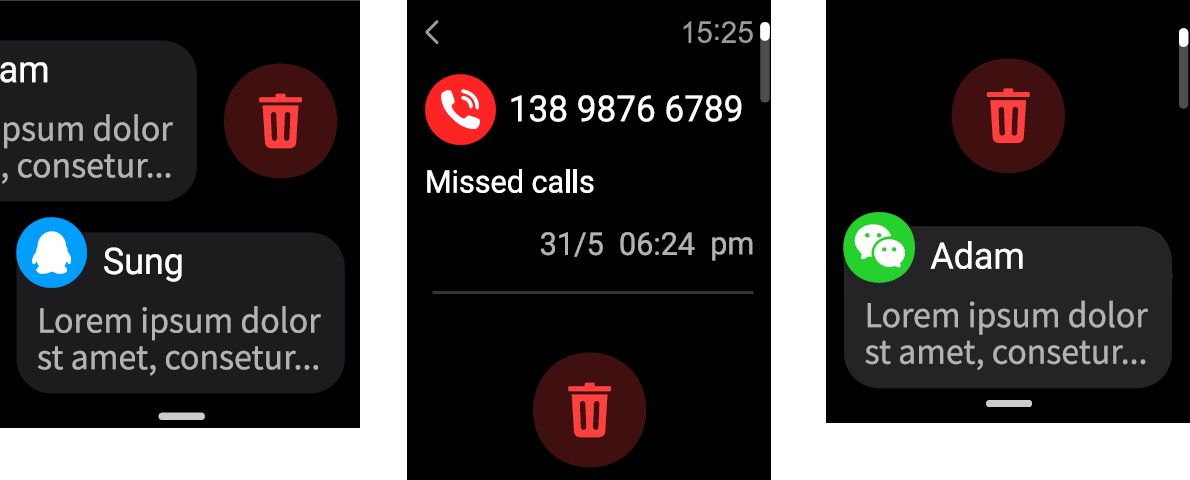 Actividad
By swiping right or left on the home page, you can check your steps, use the heart rate monitor, measure your stress level or select a sport.

Menú principal
By pressing the side button once from the home page, you will access the main menu; scroll down to see all the options.

You can see how this menu is structured in detail in the following article:
Main menu