Your Smartee Boost uses the GPS signal to locate you and plot your workout routes.

For the complete route to be recorded, before you start your workout, make sure GPS positioning has been performed on the watch. When you start a GPS-enabled sport, you will see a progress bar under two possible messages:


-If you are connected to Smartee.

You will see the message "Stay still for faster positioning".

If you have your watch connected to Smartee, your phone automatically sends AGPS data to the watch on a daily basis, which makes positioning much faster.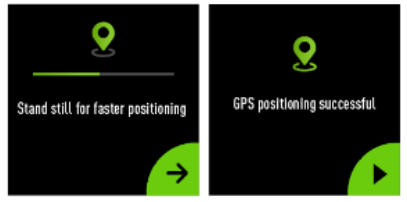 -If you're disconnected from Smartee

Don't worry, positioning will also go smoothly. You just need a minute's patience for the watch to identify the satellites with the best signal.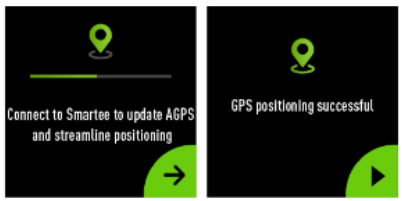 Regardless of the initial message, once the GPS positioning is done, you will see the message "GPS positioning successful", after which you can be sure that your route will be recorded.

To speed up the process, make sure there are no trees or tall buildings nearby that could weaken the signal and stand still to ensure the fastest possible positioning.