To turn on your watch for the first time, connect the charging cable to the back of the device and the USB connector to a USB charging port.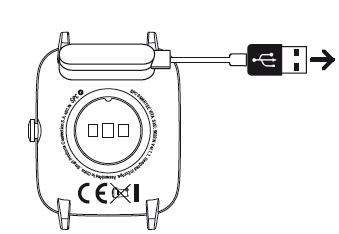 On subsequent start-ups, to turn on your watch, just press and hold the right side button for a few seconds.
To turn off your watch, you can do so by selecting the ""Power off"" option from the main menu settings.
You can also set that the shortcut function is to turn off the device in settings.