The telephone has a Senior Mode that allows access to the same functions on the smartphone with a simpler appearance and a larger size.
At the beginning of the telephone configuration, the system will give us the option to set Normal or Senior theme. If you would like to change this setting:
Through the Settings menu, select Display and then Theme. In this submenu choose the desired option.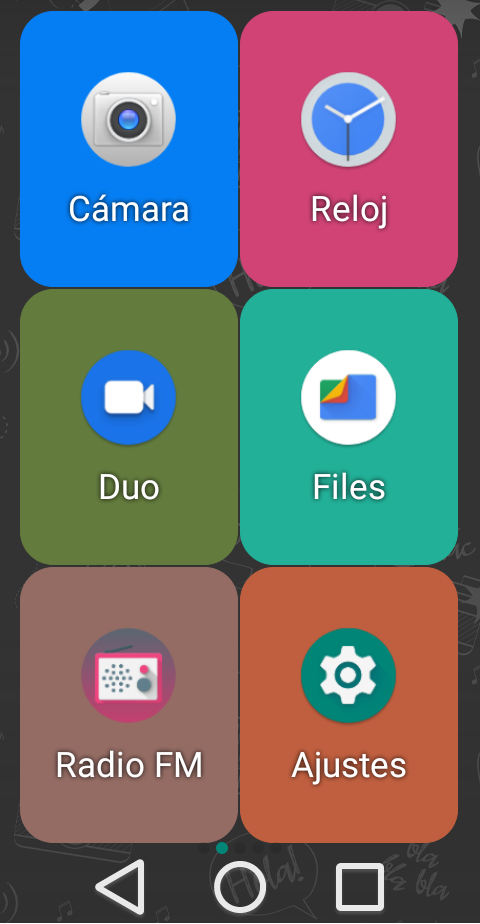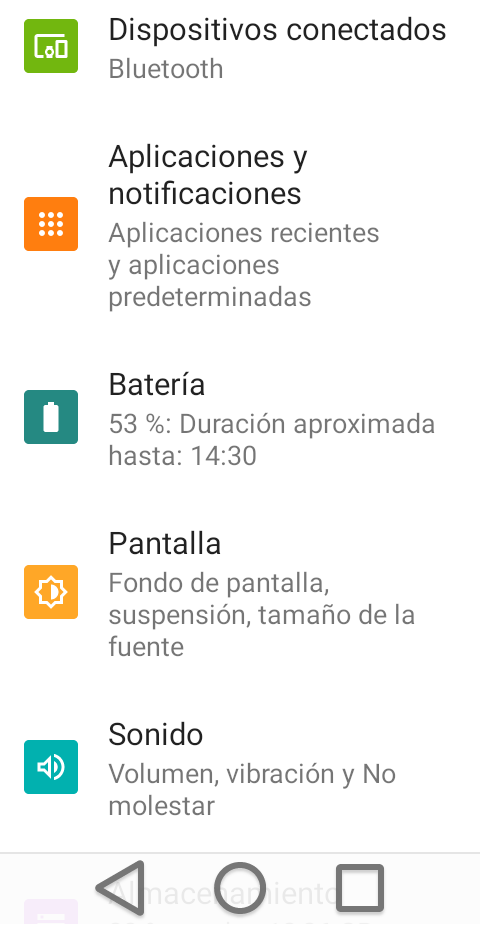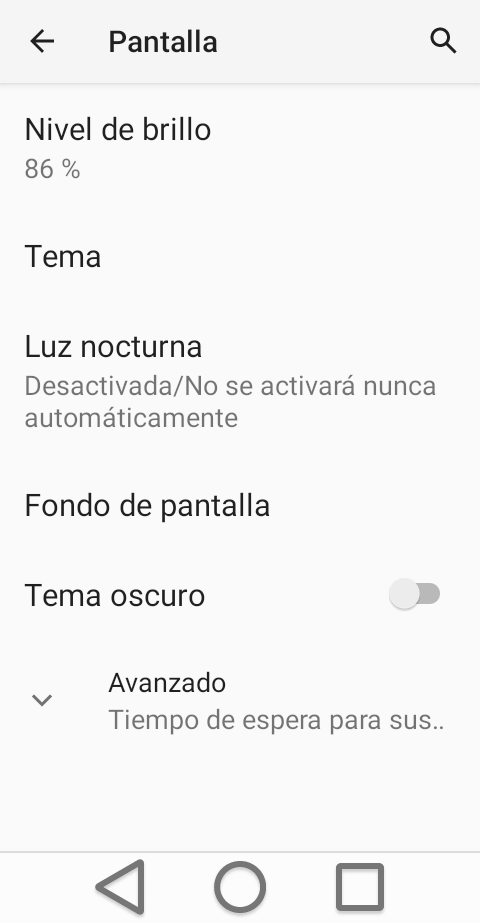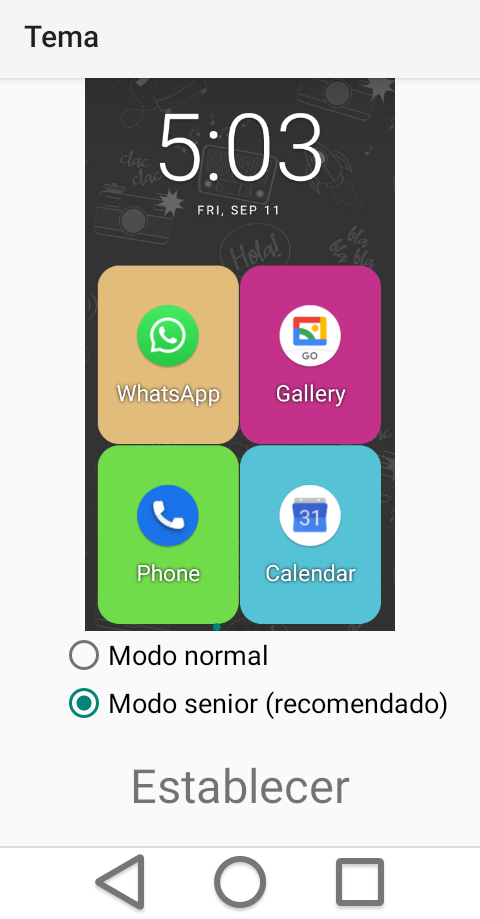 2. If not, on the main screen, press and hold the screen in an area that is empty and there are no applications for the submenu to appear. From this you can get to the ' Theme' menu indicated above.