What profiles and compatibilities do SPC Zion Air Pro have?
Your SPC Zion Air Pro use Bluetooth version 5.0 with the following profiles:
- Advanced audio distribution profile (A2DP). It allows transmission of stereo audio signals.
- Audio/video remote control profile (AVRCP). It is used to send commands from a speaker to a Bluetooth player, for example an MP4 or smartphone.
- Hands free profile (HFP), designed to control a mobile 'phone from a fixed hands free unit in the car.
- Headset profile (HSP), offers the basic functions necessary for communication between a mobile 'phone and a speaker.
Primer emparejamiento
Using a music player with a Bluetooth connection (smartphone, tablet, MP3, MP4...) you can listen to your music through your SPC Zion Air Pro.
To make the first connection to the SPC Zion Air Pro via Bluetooth, you will have to activate the Bluetooth connection on your device. Once this connection is activated, you will have to search for your SPC Zion Air Pro in the list of Bluetooth devices detected. Once selected, the earphones will emit an established connection sound.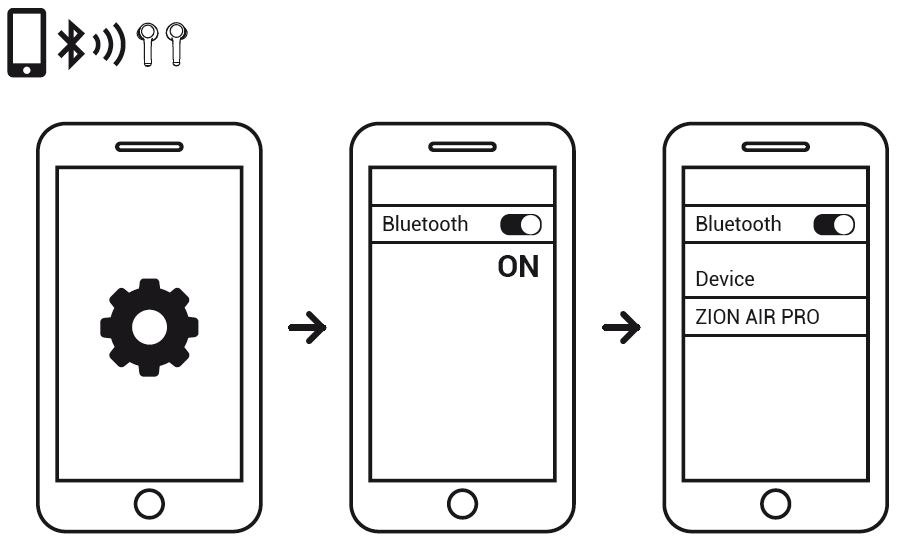 Mono mode
If you only remove one earphone from the charging case, the SPC Zion Air Pro will appear in the list of detected Bluetooth devices. You can connect to a single earphone, leaving the other unused.
Hands-free mode
If you have linked a Smartphone to your SPC Zion Air Pro you can use the hands-free function thanks to the microphone that both headphones have.

When you receive a call, you will hear the ring tone through the earphones. To answer the call, press the right or left earphone briefly To hang up, press the earphone again.

To switch from headphone mode to 'phone mode, select "phone" output mode on your 'phone .
Alternatively, if you want to reject the call while it is ringing, press and hold the left or right earpiece for two seconds. This will reject the incoming call.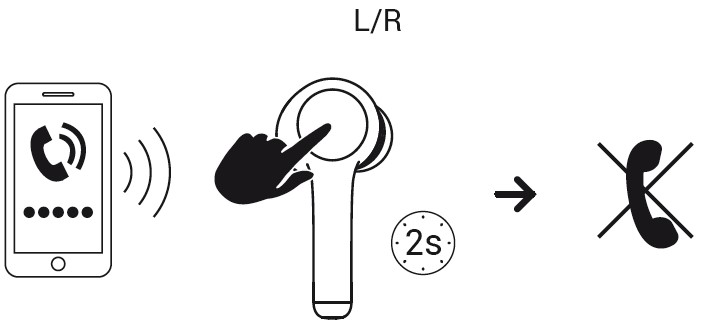 What controls do I use in Bluetooth mode?
The Bluetooth playback mode controls are as follows: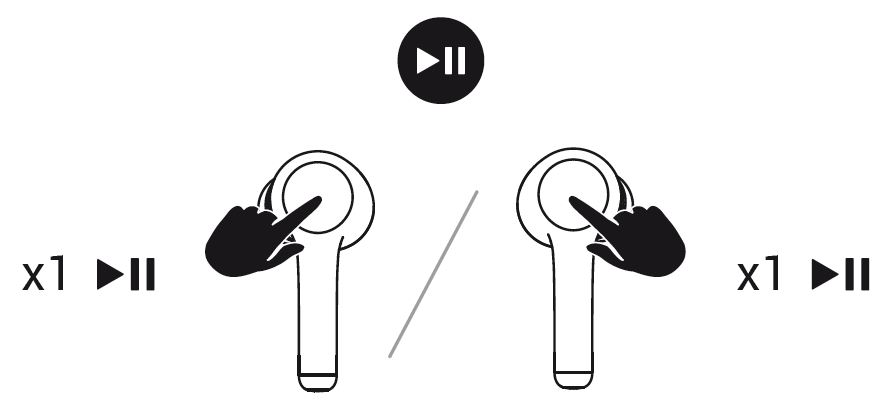 Press the earphone button to pause playback. Press it again to resume playback. Both the left and the right earpiece perform the same action.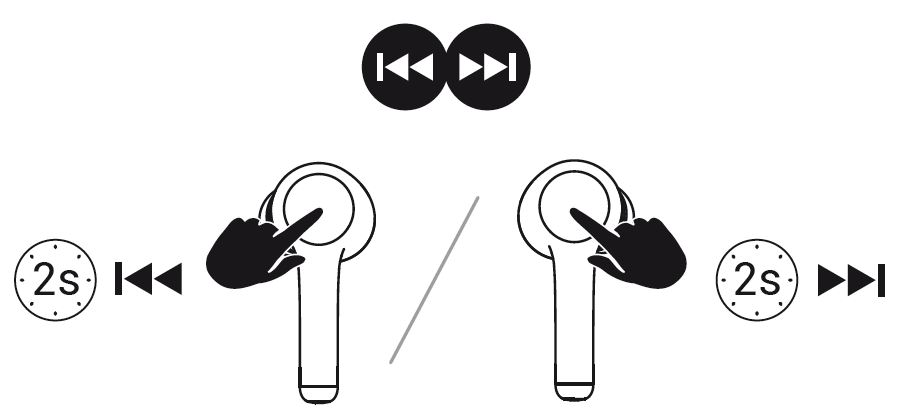 Press on the handset for 2 seconds to go backward or forward a song. Each earphone performs an action.