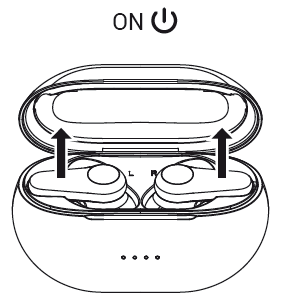 To turn on your SPC ETHER PRO when they are out of the charging case, press and hold both for a few seconds and they will start flashing.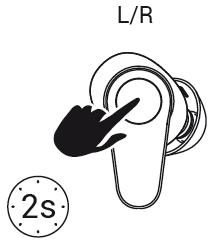 When the connection between both headphones is made correctly, the right LED will light up for 2 seconds.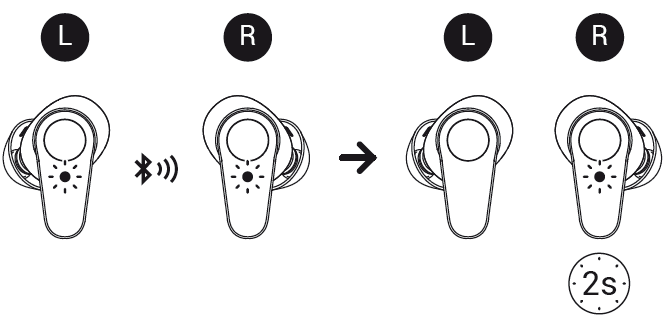 You can proceed to the link to your music player device, through the Bluetooth connection.
You can use two different methods to turn off your SPC ETHER PRO
If you store them directly in the charging case, they will disconnect from the Bluetooth device, turn off and start charging.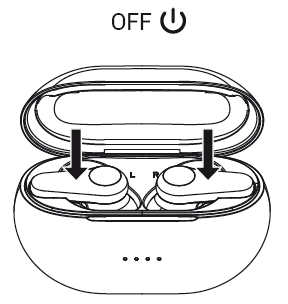 You can also turn off your SPC ETHER PRO pressing either earphone for 7 seconds.