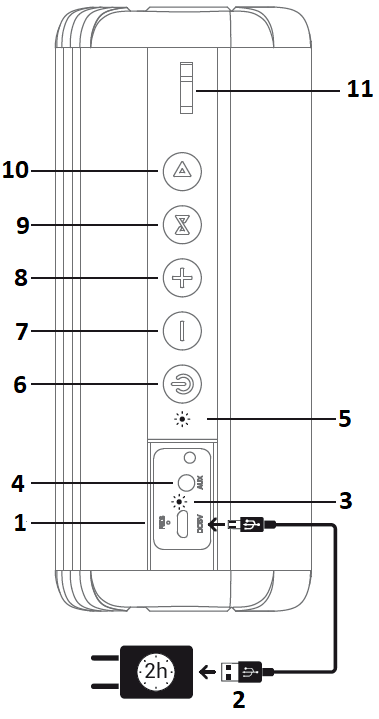 RESET: Press the button if the speaker does not respond.
DC 5V: Connect the micro USB cable to charge the device.
LED charge status indicator: With the cable connected; On-charging and Off-charged
AUX: Use the standard 3.5 audio cable to connect external audio sources.
LED Bluetooth indicator: The LED indicates the status of the speaker. Constant-connected, Blinking-searching and Off-Off
power_settings_new: On and off the button for the device.
remove: Previous song and decrease volume button.
add: Next song and increase volume button.
TWS (True wireless): Press the TWS button to pair two TUBE speakers for stereo playback.
play_arrow: Press to start or pause playback
mic: Internal microphone, activated when you are in hands-free mode, during a phone call.