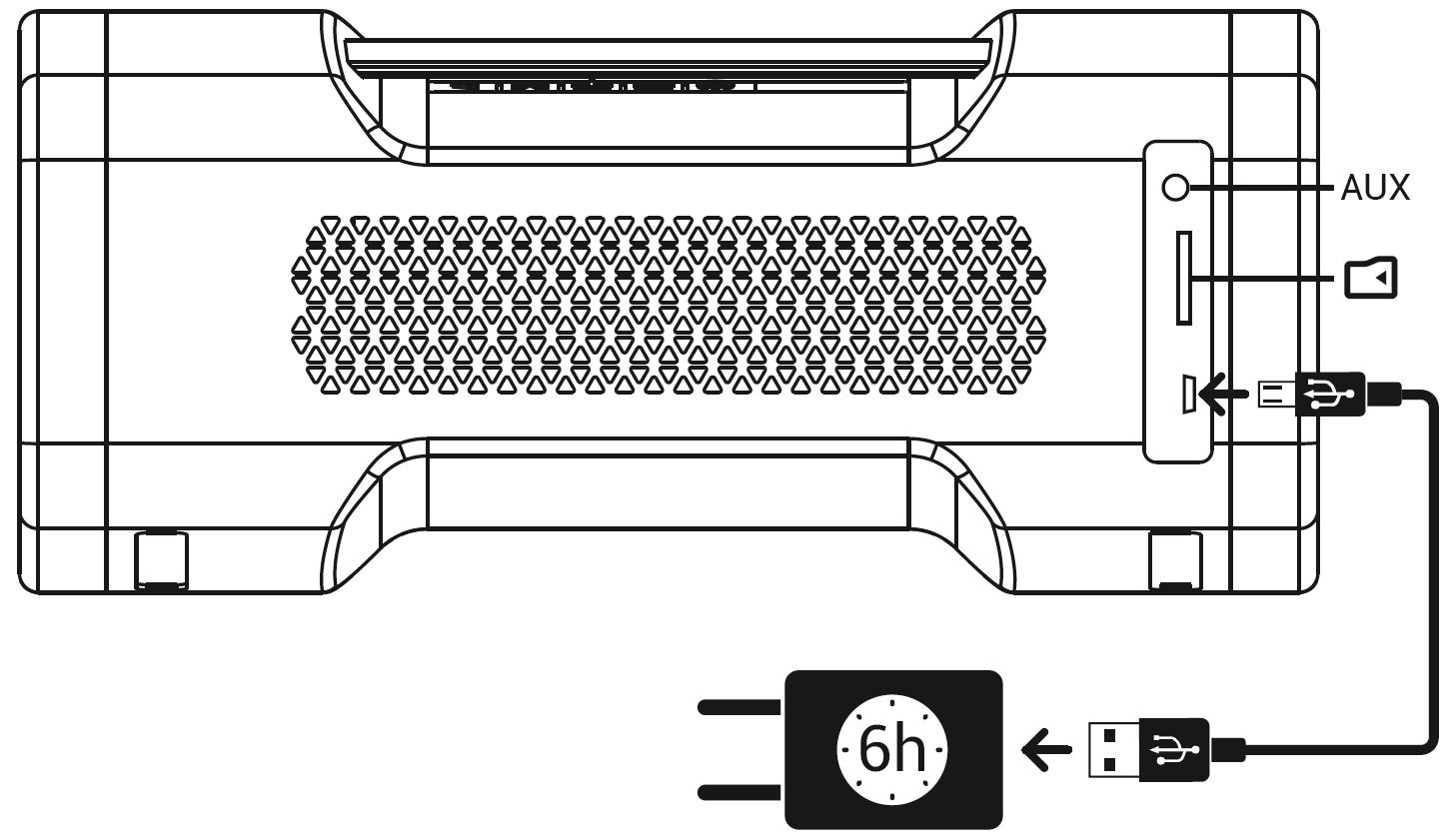 The speaker has a 2000mAh battery. With this battery you can enjoy up to 6 hours in Bluetooth mode, at 60% volume. Other modes, such as auxiliary, microSD or FM Radio, that use less speaker resources will give you more usage time.
It takes 6 hours to fully charge your Razz Speaker's battery. You can use a 5V/1.0A power supply, or connect it to a USB port on a PC.
When it is close to running out, the speaker will emit a warning sound. That is when you should charge your SPC Razz.
Even so, if you connect an iOS device, you can see what the speaker's battery percentage is at each moment.