Each earphone is equipped with a 60mAh battery. You can enjoy your SPC Heron for up to 3 hours of continuous use. Using the charging case, which has a 720mAh battery, you can fully recharge the headphones up to 4 times. That means that you get  a total of 12 hours of use from your SPC Heron.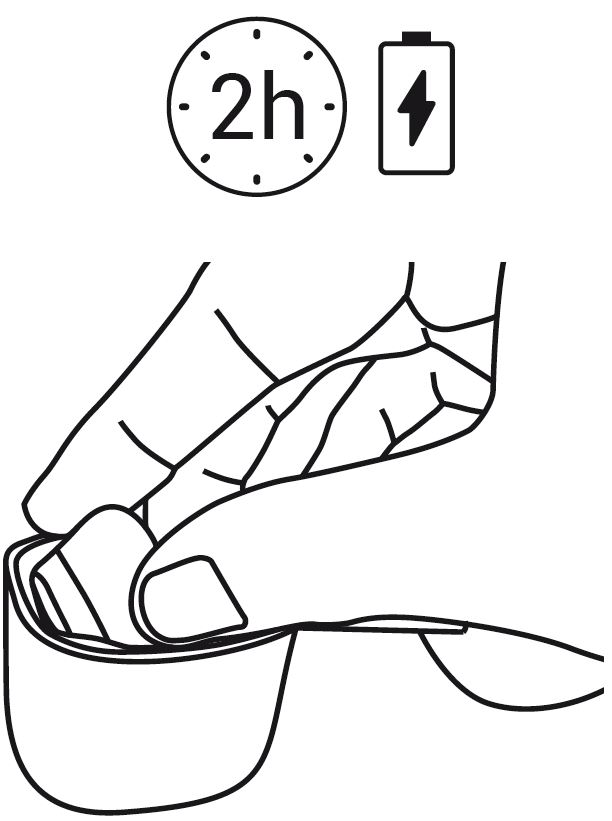 To charge the headphones, insert them into the charging case. The time required to fully charge them is two hours.
CHARGING WITH A CABLE

To charge the charging case, connect the USB cable to the case's USB charging port. It take 3 hours to fully charge the case. The LED on the case will stop flashing when the battery is fully charged.
WIRELESS CHARGING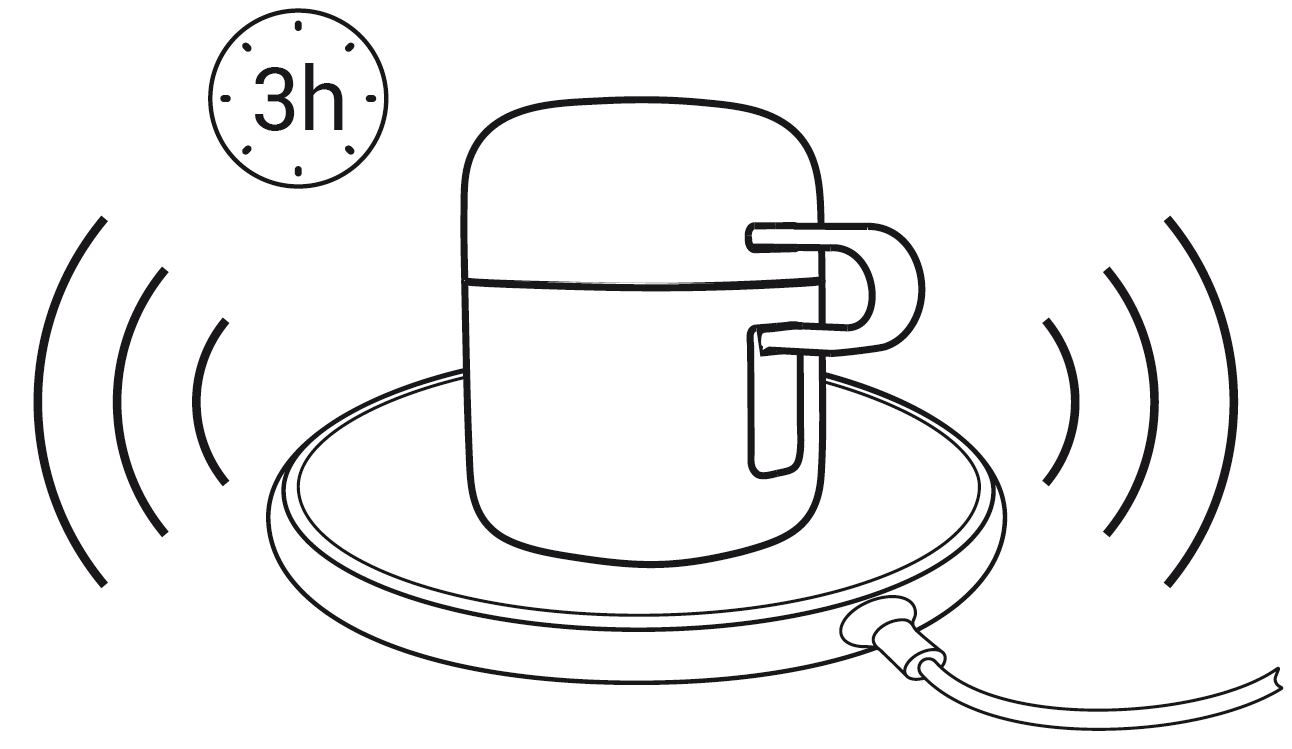 You can charge the charging case through wireless charging technology, you will need an accessory that charges devices through this technology. The time required for a full charge is two hours.