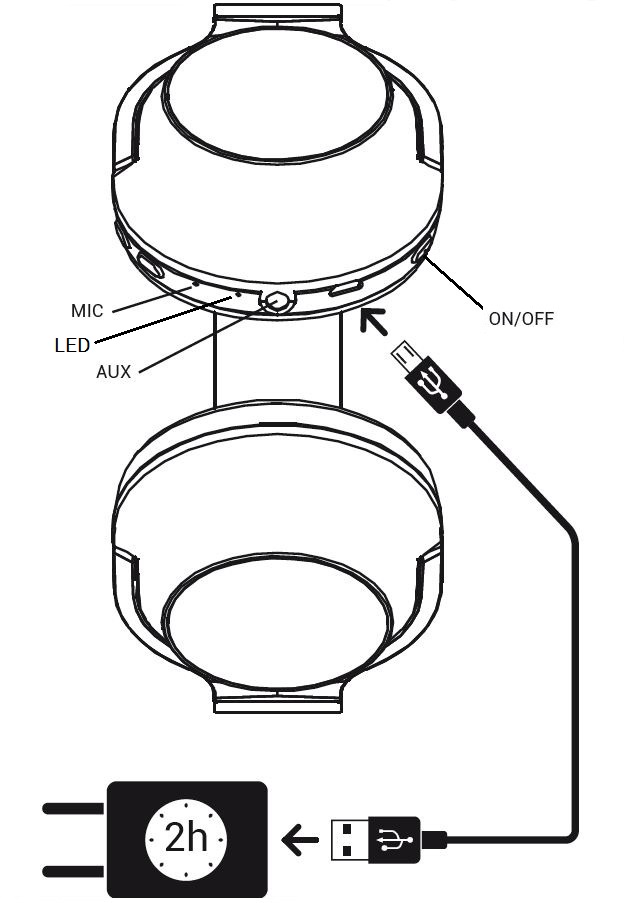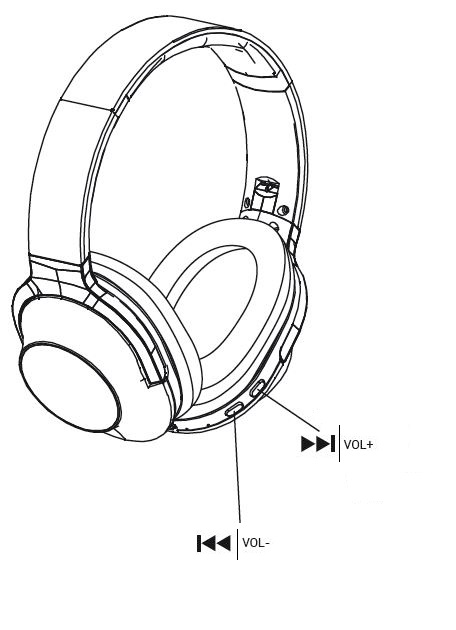 MIC:  Internal microphone, activated when you are in hands-free mode, during a phone call.
LED: LED status indicator.
AUX: Jack 3.5mm input. Connect the cable included in the box to use the auxiliary mode.
USB PORT: USB charging port.
ON/OFF: On and off the button for the device.
PREV/V-: Previous song and decrease volume button.
NEXT/V+: Next song and increase volume button.