If you are a genuine athlete, you'll have a device that can keep up with you, and that has the functionality to store information about different sports. If the the answer is "yes", this article is for you.
Many SPC devices keep track of different sports, and once you have completed an activity, you can see all of the information about the session on your app. How? Keep reading and you'll find out all about it.
What can I see about my sports activities?
Every time that you check the details of a workout, Smartee will give you all of the information about the session. You can access the sports activities through the TODAY screen or the HISTORY screen.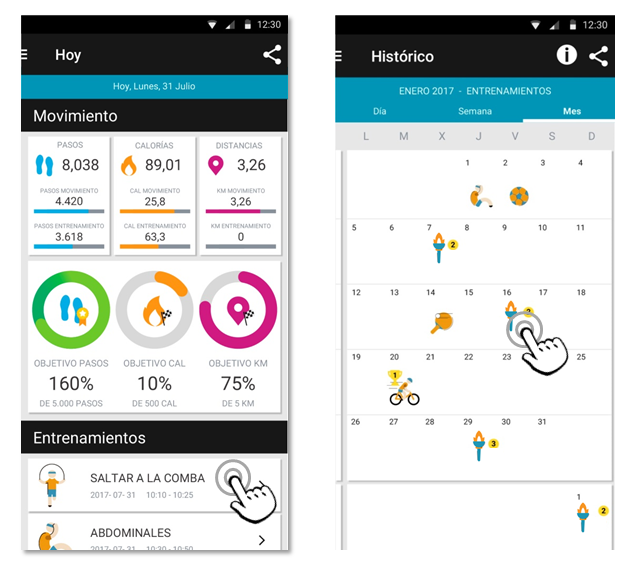 REMEMBER: the data depends on the type of device that you have. The more complete it is in terms of functionality (heart rate, GPS, etc.), the more data is recorded and so more information is shown. If the device does not monitor sports your app will not have this screen.
You can see a summary of your activity, from the goal that you have set for the workout and whether you achieved it (if your wearable shows you), through to the steps, distances, calories and times that you have dedicated to achieve them.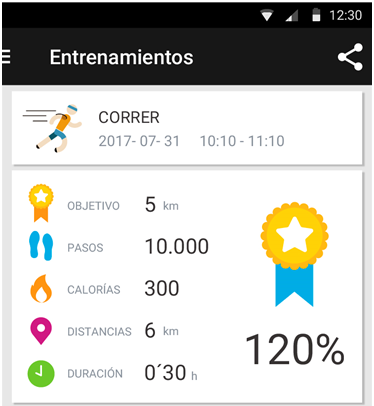 It also also you to check other measurements such as your speed or pace during the workouts. This will depend both on the type of device that you have as well as the sport that you are doing. The charts will let you check your exact performance at each moment through the pointer that appears when you hover over the graph.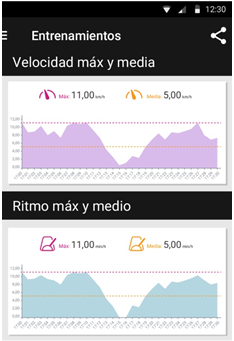 If you have a wearable that also has GPS, you're in luck. You can save your routes in SMARTEE. You don't miss any part of your workout!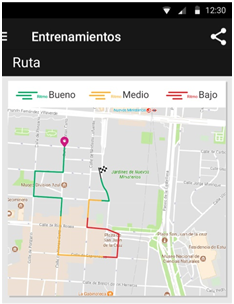 You also get all the information about your heart during physical activity, and if you have GPS, analyse your gradient.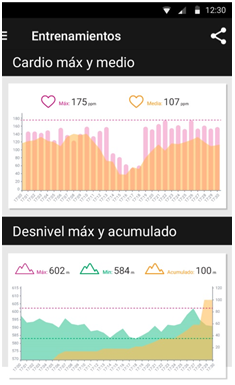 How do I set which sport I want to do?
If you have a Smartband with sport-tracking capabilities, you will know that you can measure up to 20 different sports. Your wristband can hold 5 at once, and through Smartee you can set which one you want to load
Through the app settings you will find the "Sports" option, where you can select 5. You can change the set up whenever you like.
<img