Switching on
To turn on your LIGHTYEAR, press the power key that you will find on the top right of the tablet for 3 seconds.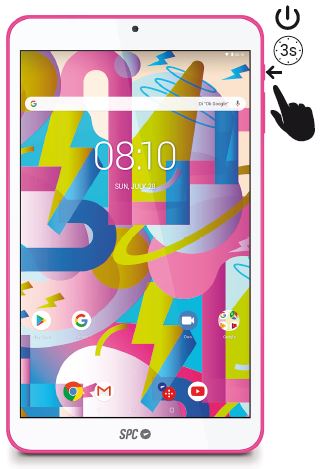 If this is the first time you turn on your tablet, you must configure some settings. You can get additional information and advice in the Getting started section of our support centre.
Unlocking
By default your tablet has a very simple unlocking system, which consists of sliding your finger over it as in the following image.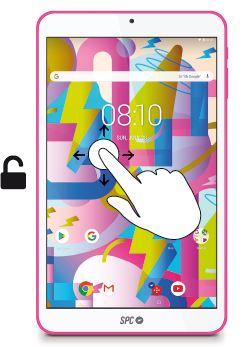 You can get information on how to configure more Android parameters in the article How to use Android of our support centre or during the setup wizard.