Sports
Select the sport you are going to do from the sports screen. Once selected, touch Start to start.
To finish, press the Pause button and then finish (■).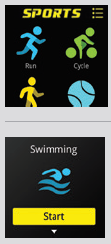 ECG / Fatiga
Press on ECG/Fatigue to start the test. Put the watch on your left wrist and keep your fingers on the electrodes.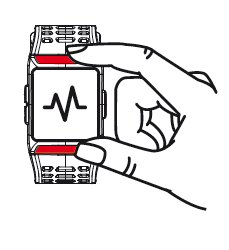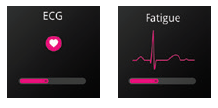 At the end of the test, you will see the results on the screen or on theSMARTEE App
(*) These results should not be interpreted as clinical results or replace those obtained by professionals. If you have any questions, consult your nearest healthcare professional.