Your Wearable allows you to be connected. Do you want to know how?
Your messages and notifications within arms' reach
Your SPC wearable allows you toread all of the notifications from your smartphone directly on your wrist. You can keep up to date with everything, read content and answer from your mobile whenever you feel like it.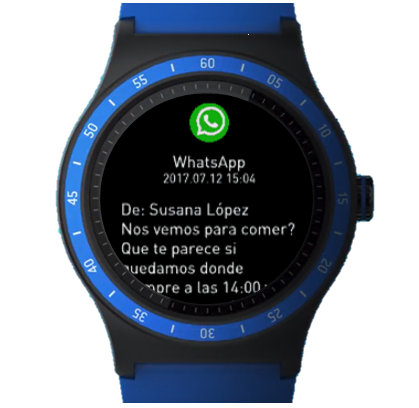 Calls without taking out your mobile
Some of our devices, such as Smartee Sport and Smartee Pop, even allow you to answer your calls from your wrist , so you don't even have to take your mobile out of your pocket. Talk to your contacts directly from your smartwatch, reject incoming calls that you can not answer, or even, enter telephone numbers.