Make sure that the device to which your wearable has been linked has the Bluetooth switched on, otherwise the connection between the two will not be possible.
Also keep in mind that Bluetooth connectivity works better the closer the linked devices are and the less physical and electronic obstacles there are (walls, pipes, appliances, other devices with Bluetooth...)
Smartee and, therefore, your smartphone, remembers the Bluetooth device to which it has been linked, so that when they are detected again, they will link again.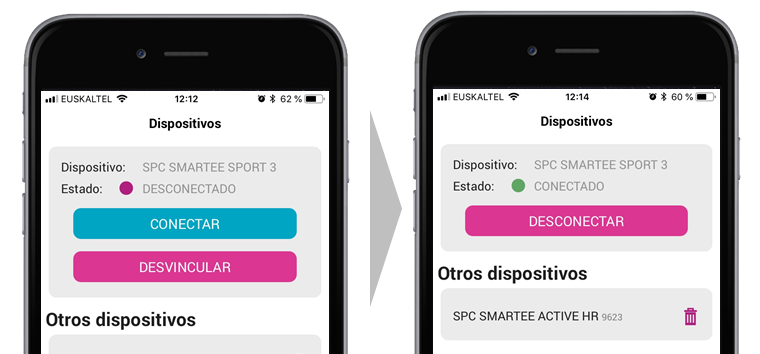 It is possible that a reconnection is unsuccessful due to a bad disconnection. Solving this is very simple, you just have to unlink the device from Smartee and reconnect.
If this does not work, delete the application and reinstall it. In the Bluetooth settings for the mobile, there should not be any linked device, so if there is one, remove it from the list of connected devices.
Have we helped you? Then give us a like so that we know the article has been helpful.