Oh no! I do not have the serial number and I cannot link the device to Smartee!
Don't worry! We know that these things happen. I have a device that linked to the previous app and I threw away the box, or the number printed on the back of my wearable is no longer readable, or even, the camera on my mobile or the bar codes are damaged and I cannot scan it.
Don't worry if you find yourself in any of these situations. There is a solution. We will show you below:
The connection process is set up to help if you have any queries.
You just need to go to "Where is my number?" from the connection set up screen, and the app will guide you through the process of linking you device without needing to scan.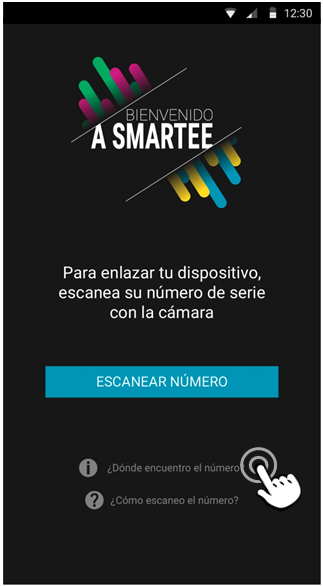 Here is the information of where to locate the bar code that needs to be scanned. But there is also a new section that says: "I LOST THE NUMBER". You should click there.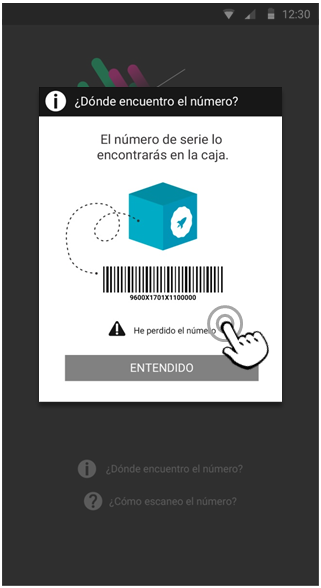 Doing so will open a new screen where you can manually enter the number. You will find that on the back of your device, either printed directly on it or on a sticker. All you have to do is enter it manually. You will reach this same screen if the bar code scan fails three times.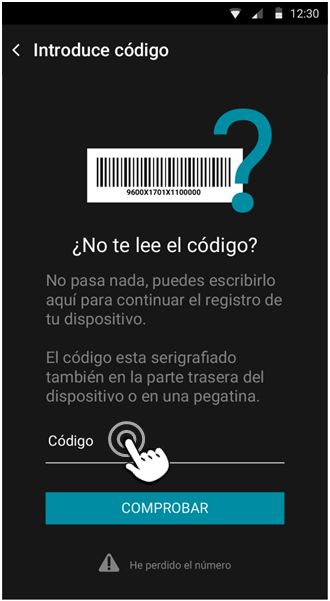 Once you have manually entered it and selected "CHECK" the mobile will find your device and start the linking process.
Thinking of the worst case scenario in which... I don't have the number of the back of the wearable either
Maybe the number or sticker has been removed. Even if that is the case, it's fine. On the previous screen there is a help wizard that says "I HAVE LOST THE NUMBER". Selecting it takes you to a screen that explains how to select your model from a list. Once you have chosen it, the process is the same as in the previous scenarios.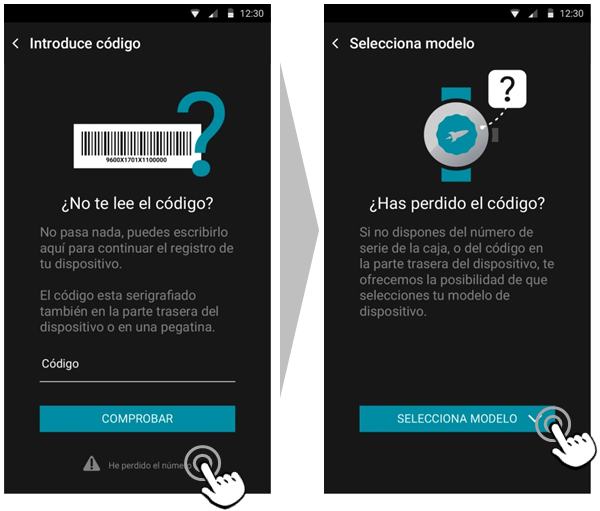 If your device is not listed, we recommend that you visit our article aboutDevices compatible with Smartee, as it will be helpful.
REMEMBER: the only way to complete link is through the Smartee app, which is why you must follow these steps.
Have we helped you? Don't forget to give us a like if so. We are happy to help you.