You may have tried to download your Smartee app to synchronise your wearable, and you have received an error with the code 504 "Unable to download and update application" . 
It is an error with the terminal itself and it is resolved from there</ strong>, so please, follow these steps so to resolve this problem:
1. First, check that you have enough space on your smartphone to update the app. If you don't, please free up some space on the memory before continuing.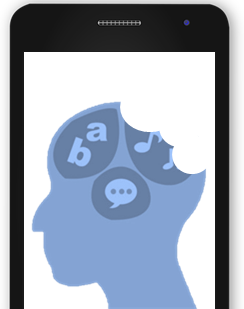 2. Restart the connection with Google Play : the easiest way is to activate airplane mode for a few minutes and then deactivate it. This way your connection will be reset.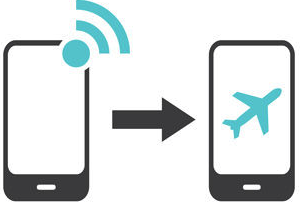 3. To clear the "Play Store Services" cache : on your mobile device you should go to Settings, then Applications and select the app "Google Play Services". In the cache area, click on "Clear cache".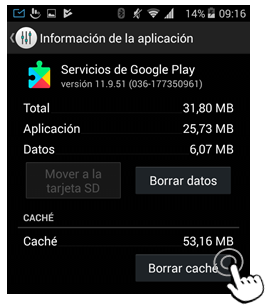 4. To clear the "Google Play Store" information and cache: as in the previous step, go to Settings and then to Applications , and select the >"Google Play Store" app. In the storage area, click on the "Clear data" button. Then, in the cache area, click on "Clear cache".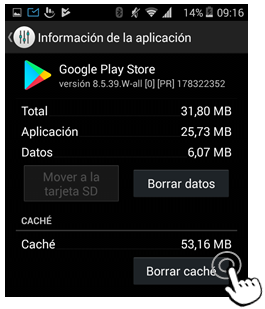 5. To clear the cache of the Smartee app: you need to do exactly the same as in the previous cases. Go to device Settings, then to Applications and selectSmartee. Once there, select "Clear cache".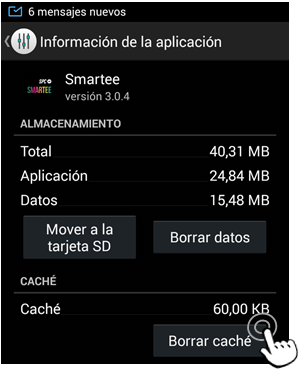 5. If you have not yet been able to download it, you should delete the Google account from your smartphone and reconfigure it . You need to:
     - Go to the settings of your smartphone and go to accounts.
     - Select the Google account. If there is only one account set up, that is the one you should select. If you have several, select the one you use to download your apps from Google Play.
- In the menu on the top right, select the option "Delete account". This does not delete your address as such, it only deletes it from your terminal, and you can re-enter later.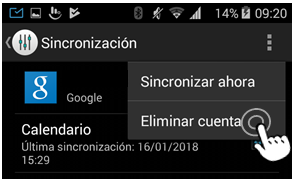 - Set up the account you have deleted again.
If none of this has succeeded in resolving the problem, please check that your smartphone is certified to include Google Services. Some brands and models are not, and if this is your case, you should contact the manufacturer of your mobile, as you may not receive systems or applications updates, among other possible problems.
To check, open your "Google Play" app and open the side menu . Go to Settings and if you scroll to the bottom you will get to section that shows "Device certification", where it will show whether or not the device is certified.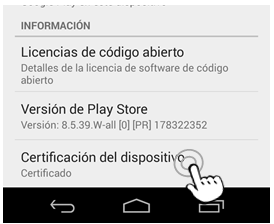 For more information, visit the following link: https://www.android.com/intl/es-419_mx/certified/
Remember that if you have any queries, you can contact our technical support via our website www.spc-universe.com