We are ready! I have my wearable switched on, but now what? How do I change the time so that it can be my activity partner, and also my wristwatch?
It is very simple. you just have to take the following steps:
1- Download the SMARTEE app. It is available for both iOS and Android, so you can find it on Google Play and in the App Store. THE APP IS NECESSARY TO UPDATE THE TIME.
2- Start the appApp on your smartphone. If you are already an SPC user, you will only have to enter your email address and password, and if you are new, you can register your details.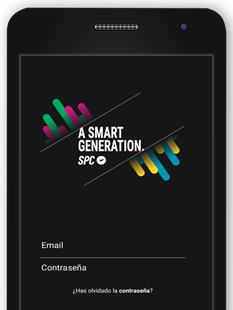 3- Now for the key moment: follow the steps shown by the app to make the connection with your mobile. Keep in mind that the Bluetooth of both your smartphone and your wearable must be activated.

4- Once the connection is established, the first thing that your wearable does is to ask your mobile: "What time is it?", and it shows the time shown on your smartphone. It's that simple!
Remember that to put the time on your device, you need to connect it to the mobile through the Smartee app.

Have you followed all of the steps and still haven't managed to set the time? Don't worry. Contact our techincal support team via our websitewww.spc-universe.com.
If we have helped you, please let us know by giving us a like!