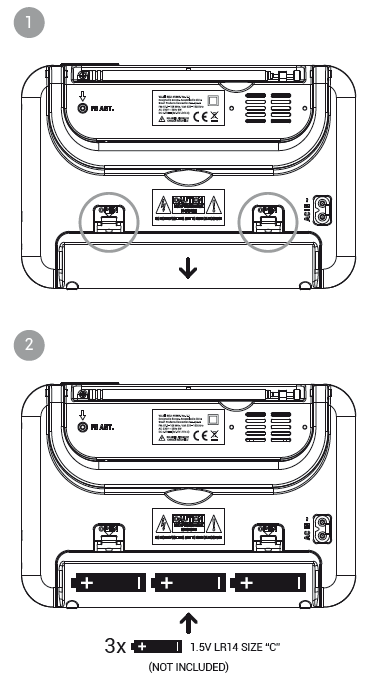 The battery compartment cover is located on the back of the unit, to open it, press the tabs and slide it out.
Install 3 LR14 "C" alkaline batteries (not included) in the position indicated (respecting the polarity) and then replace the cover in its initial position.
*Note: If you listen to the radio with headphones (not included), the battery life will be longer.