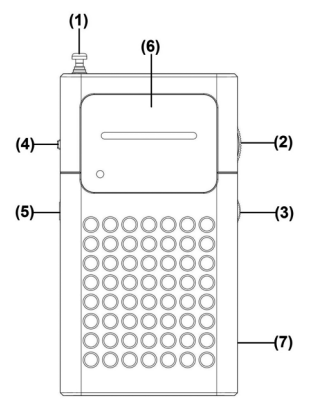 Slide the FUNCTION switch (4) and select the desired mode; OFF / AM / FM.

To turn off, slide the FUNCTION switch (4) to the OFF position. The POWER light will turn off.

Tune the stations with the TUNING knob (2) and adjust the volume with the VOL knob (3).


*Note: To improve the reception of FM stations you can extend the telescopic antenna (1). For AM stations this is not necessary as it has an internal antenna.